Laptop Service Center Calicut
Sizcom laptop service calicut is one of the dominant laptop service centre in Calicut. For those exploring a better repair centre to handle their acer laptop issues, we are the prominent acer laptop service centre in Calicut city. Sizcom carries out outstanding HP laptop service and Asus laptop service to help you get rid of the faults with the ever popular brands of HP and Asus laptops. If you want to have your Dell laptop repaired, Sizcom is dedicated to offer you excellent Dell laptop service at affordable cost. If you are a macbook owner, don't get disappointed if it gets inflicted with any fault. Sizcom is one of the leading centres that offers apple macbook laptop service in calicut. A team of experienced technicians and specialists is well equipped at Sizcom laptop service Calicut, to carry out responsible apple macbook service. Our experts are updated with new service technologies. We started our journey by fixing the apple products ever since its launch in 2009 and we have been increasing specialized skill to fix the apple product over this period.
Chip-Level Service
At Sizcom, we do chip level service for your any brand laptop with the trained technical expert engineers in the industry, if it is essential.We laptop service calicut will be there to support you with all stage of your laptop repair.
READ MORE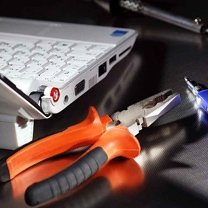 Hardware Service
We provide economic solutions for your laptop with authorized spare parts. We have qualified technicians in sizcom laptop service center calicut to handle your laptop carefully and resolve the issues whatever you have with your laptop.
READ MORE
Software Service
Do not worry about the software and OS issues that will happen to your laptop. Our technicians in sizcom laptop service calicut will give you quick and relaible service at affordale cost.
READ MORE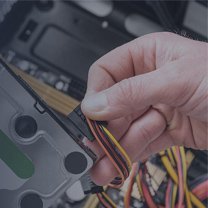 Data Recovery
Our efficient team is ready to get back your lost data with less time and at lesser cost from our laptop service calicut sizcom and also we will make sure that your data will be secure in our hand.
READ MORE